Digging for Gold: Oregon Truffle Festival celebrates treasured fungi
Famous gastronome Brillat-Savarin pronounced truffles the diamonds of gastronomy, which makes sense considering their price, ability to generate excitement and variations in quality. Though commonly found in France and Italy, truffles also grow in the Willamette Valley, a perfect habitat for four native species recognized for their culinary attributes.
The Oregon Truffle Festival, established in 2006, promotes a wider appreciation of the numerous uses for Oregon's native black and white truffles. Through cooking classes and chef collaborations, the event shows guests how Oregon truffles can challenge the finest truffles in the world, while simultaneously promoting a vibrant seasonal food culture.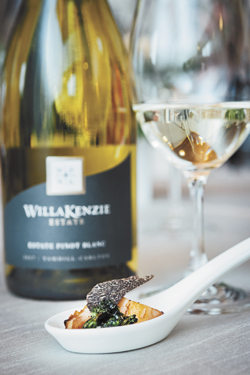 This year… Read the full story here on Oregon Wine Press.
0